Welcome to
Transportation Connection, Inc.

Phone Number: 1-920-602-0161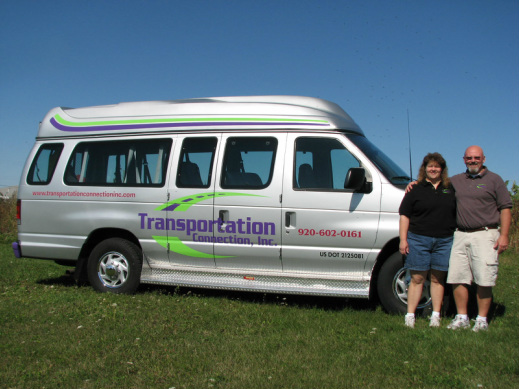 Company Phone Number
1-920-602-0161

Owners and Operators
John & Kris Rigotti
Please ask for Kris or John to schedule an appointment or to discuss our wide variety of non-emergency services

Company Address
341 Luedtke Lane
Lomira, WI 53048

Website and URL
www.transportationconnectioninc.com

Company Overview and Mission Statement:


At Transportation Connection, Inc. we continue to deliver on-time, personal transportation services when you need us the most.

Transportation Connection, Inc. was founded under the guiding principles of providing courteous and professional transportation for any of life's anticipated or unanticipated events. We look forward to working with customers and individuals that routinely want the best service for them or their loved ones. As many of us have experienced in our lives it can be challenging to have reliable transportation to and from appointments of any nature, whether it is a trip to the doctor, hospital, dentist or the airport we will take the worries away of how you are going to get there. The challenges, obstacles and routine in our day to day lives can make even the small things very difficult to manage. We go the extra mile to not only ensure you arrive at your destination safe, but we spend the extra time to understand each of our customer's unique and important needs.

Give us a call (920-602-0161) and see how our caring and understanding of each customer's individual needs makes a world of difference!