Scheduling a Ride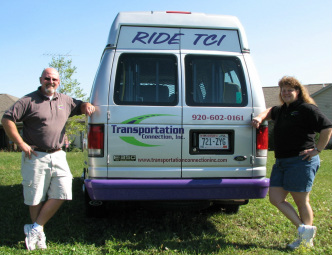 Frequently Asked Questions


When can I schedule a transportation appointment?
If you need a ride to an appointment or medical facility you should call us (1-920-602-0161) and set up an appointment with us so we can schedule you accordingly and secure your time slot.

How much notice is needed for a ride?
You can call us up to 3 weeks in advance to arrange and reserve a ride.

What information is needed at the time I call?
Please tell us the date, time, destination location and approximate length of time the appointment will last (if you know).

What else do you need to know for my service?
Please let us know if you have any special needs such as a wheelchair, walker, or if you will have an escort going with you to the appointment. We will accommodate accordingly.

Can I schedule an appointment online?
Currently we are adding this functionality to our business and this will be active soon. The best way to reach us and schedule an appointment is by calling us at 1-920-602-0161.

Can I bring support along?
Absolutely we encourage you to bring anyone that you would like with you at your appointment with you for the ride.